The NV200 Compact Cargo van has become a popular and hot item in its class and there's a limited number available to local businesses. Use the form below to schedule a test-drive at James Ceranti Nissan Commercial Vehicles or to request a presentation at YOUR place of business. Yes. We'll bring this cool van to you.
MEET OUR STAFF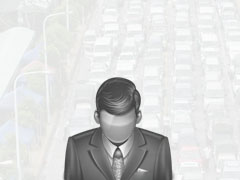 Richard Stephney
Commercial Vehicles Manager
Office: 662-335-3505
As your dedicated Commercial Vehicles Account Manager, I am readily available to facilitate the purchasing and maintenance of your Nissan business vans and/or trucks. Please contact as needed.
Write a Review



James Ceranti Nissan Commercial Vehicles
3130 Highway 82 E
Greenville, MS 38703
Phone: 662-270-5694
Fax: 662-270-5694
NEW VEHICLES SALES
Phone:
662-270-5694
Mon.
08:00 AM - 07:00 PM
Tue.
08:00 AM - 07:00 PM
Wed.
08:00 AM - 07:00 PM
Thu.
08:00 AM - 07:00 PM
Fri.
08:00 AM - 07:00 PM
Sat.
09:00 AM - 05:30 PM
Sun.
Closed
PRE-OWNED SALES
Phone:
662-270-5694
Mon.
08:00 AM - 07:00 PM
Tue.
08:00 AM - 07:00 PM
Wed.
08:00 AM - 07:00 PM
Thu.
08:00 AM - 07:00 PM
Fri.
08:00 AM - 07:00 PM
Sat.
09:00 AM - 05:30 PM
Sun.
Closed
SERVICE
Phone:
662-270-5694
Mon.
07:30 AM - 05:30 PM
Tue.
07:30 AM - 05:30 PM
Wed.
07:30 AM - 05:30 PM
Thu.
07:30 AM - 05:30 PM
Fri.
07:30 AM - 05:30 PM
Sat.
Closed
Sun.
Closed