NEW VEHICLES
CURRENT OFFERS DATABASE *
The item requested is currently not available. Please revisit this page later or select another item. Thank you for your patience. Remember: if you have immediate questions or need help with anything, our professional Sales, Service and Management teams are readily available to help as needed. Feel free to submit an online contact form, or to call us by phone, or to visit our store. We look forward to earning your business.
4021763742901384COUPON
MEET OUR STAFF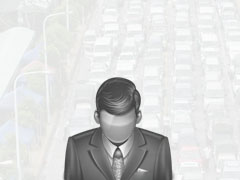 Richard Stephney
Commercial Vehicles Manager
Office: 662-335-3505
As your dedicated Commercial Vehicles Account Manager, I am readily available to facilitate the purchasing and maintenance of your Nissan business vans and/or trucks. Please contact as needed.
Write a Review



James Ceranti Nissan Commercial Vehicles
3130 Highway 82 E
Greenville, MS 38703
Phone: 662-270-5694
Fax: 662-270-5694
NEW VEHICLES SALES
Phone:
662-270-5694
Mon.
08:00 AM - 07:00 PM
Tue.
08:00 AM - 07:00 PM
Wed.
08:00 AM - 07:00 PM
Thu.
08:00 AM - 07:00 PM
Fri.
08:00 AM - 07:00 PM
Sat.
09:00 AM - 05:30 PM
Sun.
Closed
PRE-OWNED SALES
Phone:
662-270-5694
Mon.
08:00 AM - 07:00 PM
Tue.
08:00 AM - 07:00 PM
Wed.
08:00 AM - 07:00 PM
Thu.
08:00 AM - 07:00 PM
Fri.
08:00 AM - 07:00 PM
Sat.
09:00 AM - 05:30 PM
Sun.
Closed
SERVICE
Phone:
662-270-5694
Mon.
07:30 AM - 05:30 PM
Tue.
07:30 AM - 05:30 PM
Wed.
07:30 AM - 05:30 PM
Thu.
07:30 AM - 05:30 PM
Fri.
07:30 AM - 05:30 PM
Sat.
Closed
Sun.
Closed