The innovative Nissan NV200 Taxi is the product of a unique development collaboration, which reflects the input of hundreds of taxi owners and drivers, and thousands of passengers from all walks of life.
With a wide backseat and plenty of legroom, the NV200 Taxi comfortably seats up to 4 passengers. The front- and rear-curtain, as well as seat-mounted airbags, help protect everyone aboard. In fact, the NV200 Taxi is the only taxi to be crash tested and certified with the partition in place.
MEET OUR STAFF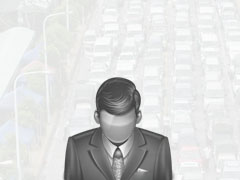 Richard Stephney
Commercial Vehicles Manager
Office: 662-335-3505
As your dedicated Commercial Vehicles Account Manager, I am readily available to facilitate the purchasing and maintenance of your Nissan business vans and/or trucks. Please contact as needed.
Write a Review



James Ceranti Nissan Commercial Vehicles
3130 Highway 82 E
Greenville, MS 38703
Phone: 662-270-5694
Fax: 662-270-5694
NEW VEHICLES SALES
Phone:
662-270-5694
Mon.
08:00 AM - 07:00 PM
Tue.
08:00 AM - 07:00 PM
Wed.
08:00 AM - 07:00 PM
Thu.
08:00 AM - 07:00 PM
Fri.
08:00 AM - 07:00 PM
Sat.
09:00 AM - 05:30 PM
Sun.
Closed
PRE-OWNED SALES
Phone:
662-270-5694
Mon.
08:00 AM - 07:00 PM
Tue.
08:00 AM - 07:00 PM
Wed.
08:00 AM - 07:00 PM
Thu.
08:00 AM - 07:00 PM
Fri.
08:00 AM - 07:00 PM
Sat.
09:00 AM - 05:30 PM
Sun.
Closed
SERVICE
Phone:
662-270-5694
Mon.
07:30 AM - 05:30 PM
Tue.
07:30 AM - 05:30 PM
Wed.
07:30 AM - 05:30 PM
Thu.
07:30 AM - 05:30 PM
Fri.
07:30 AM - 05:30 PM
Sat.
Closed
Sun.
Closed